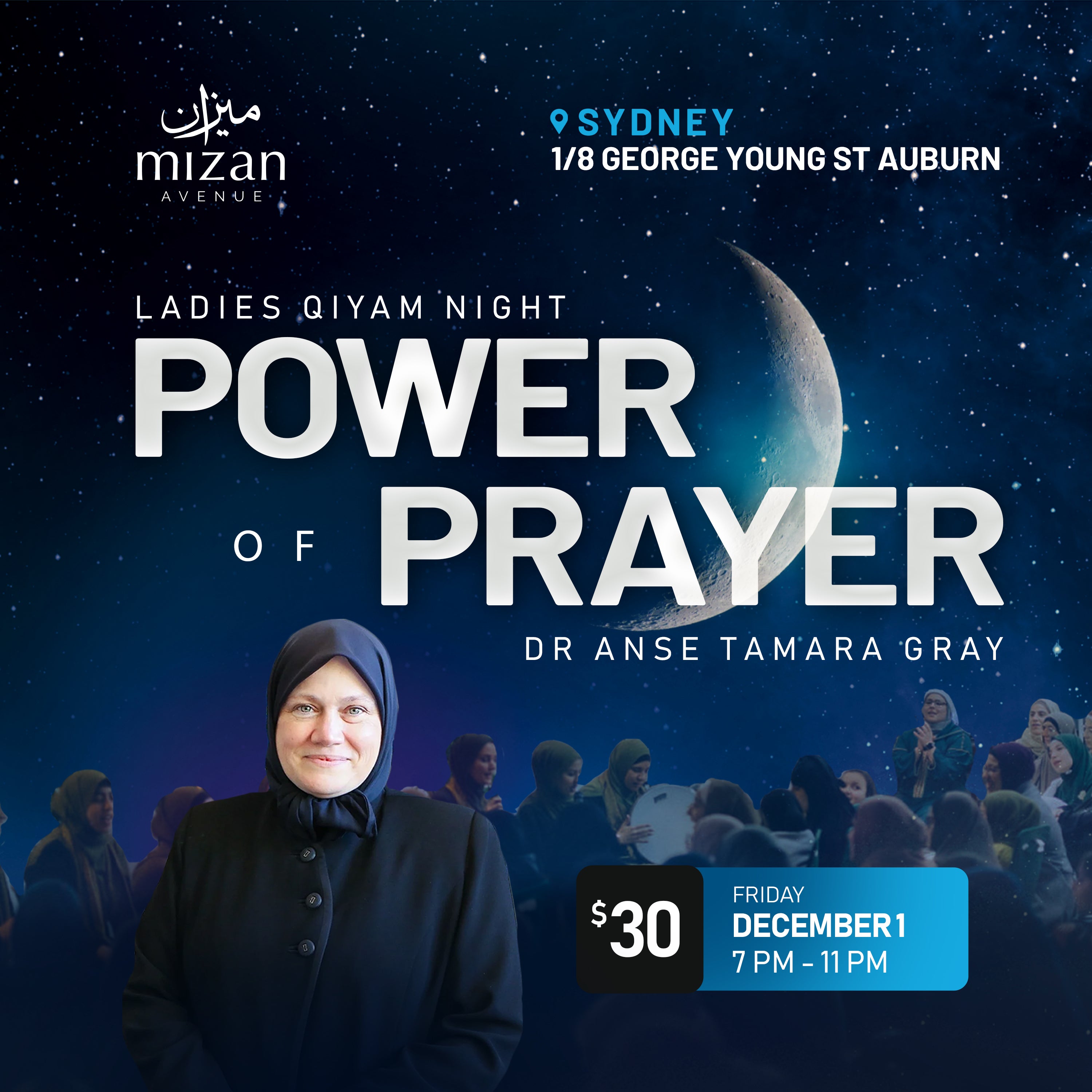 Ladies Qiyam Night
In a world filled with heartbreak, chaos, and injustice, we come together to rediscover prayer - the transformative 'weapon of the believer'. Learn how to integrate the power of prayer into your daily life, fostering hope, healing, faith and unity.
We will be blessed with talks by the incredible Islamic senior scholar Anse Tamara Gray from the USA, Quran recitation, group adhkar, performances by Noor Al Iman, and reminders from local teachers. Light refreshments will be served.
We will also unite in prayer in hopes that God alleviates the sufferings of our sisters and brothers in Palestine and all around the world.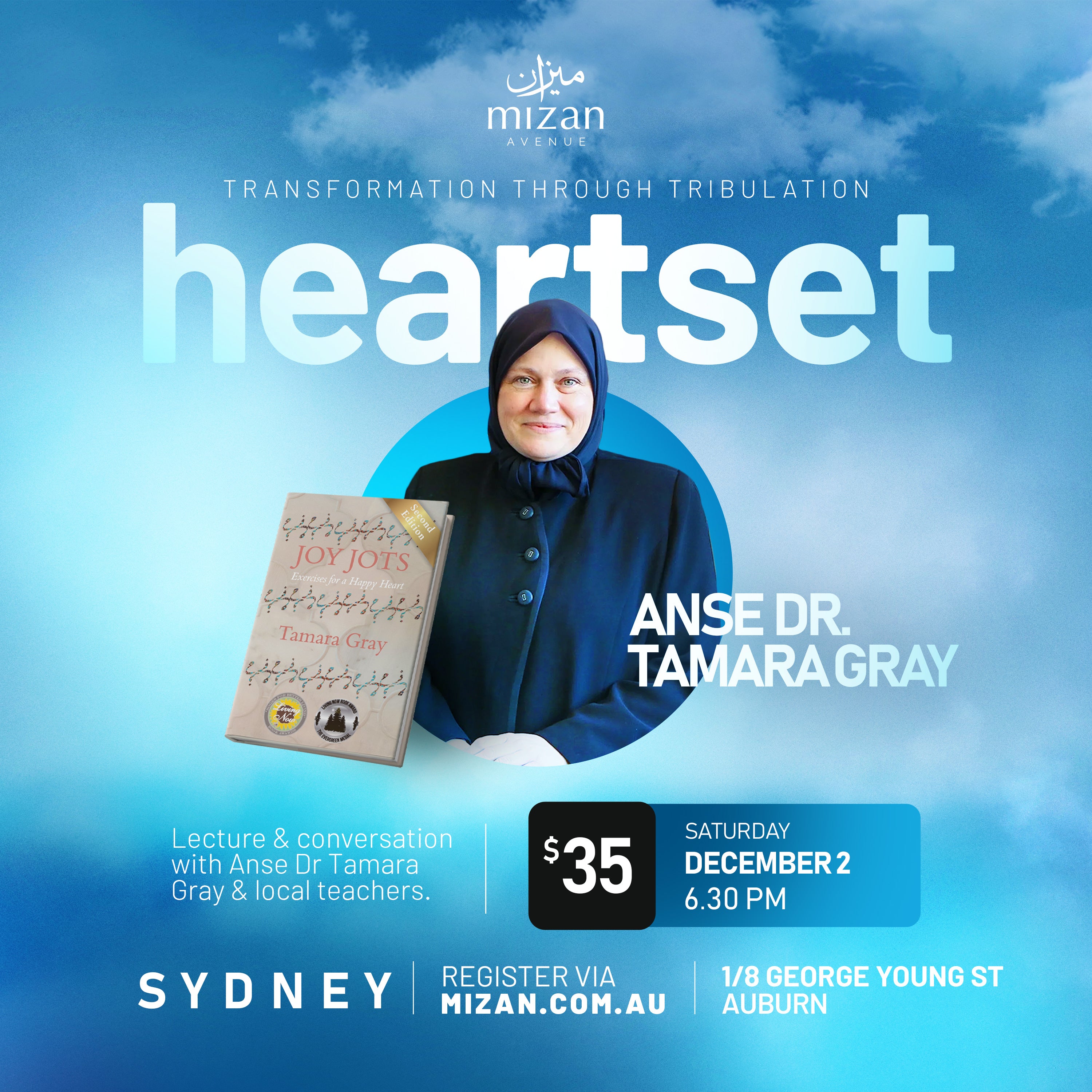 Heartset
Join us for a profound public lecture with Dr. Anse Tamara Gray on "Heartset: Transformation through Tribulation." In these challenging times, Dr. Gray, along with local teachers, will guide us through understanding the heart's worldview amidst tribulations.

As we navigate through difficult events, it's crucial to recognise that such occurrences are not new. How can we cultivate a heart centred worldview, acknowledging that this world is not for us? Dr. Anse Tamara Gray will shed light on embracing tribulations as a catalyst for personal and collective transformation—impacting us, our families, and the Ummah.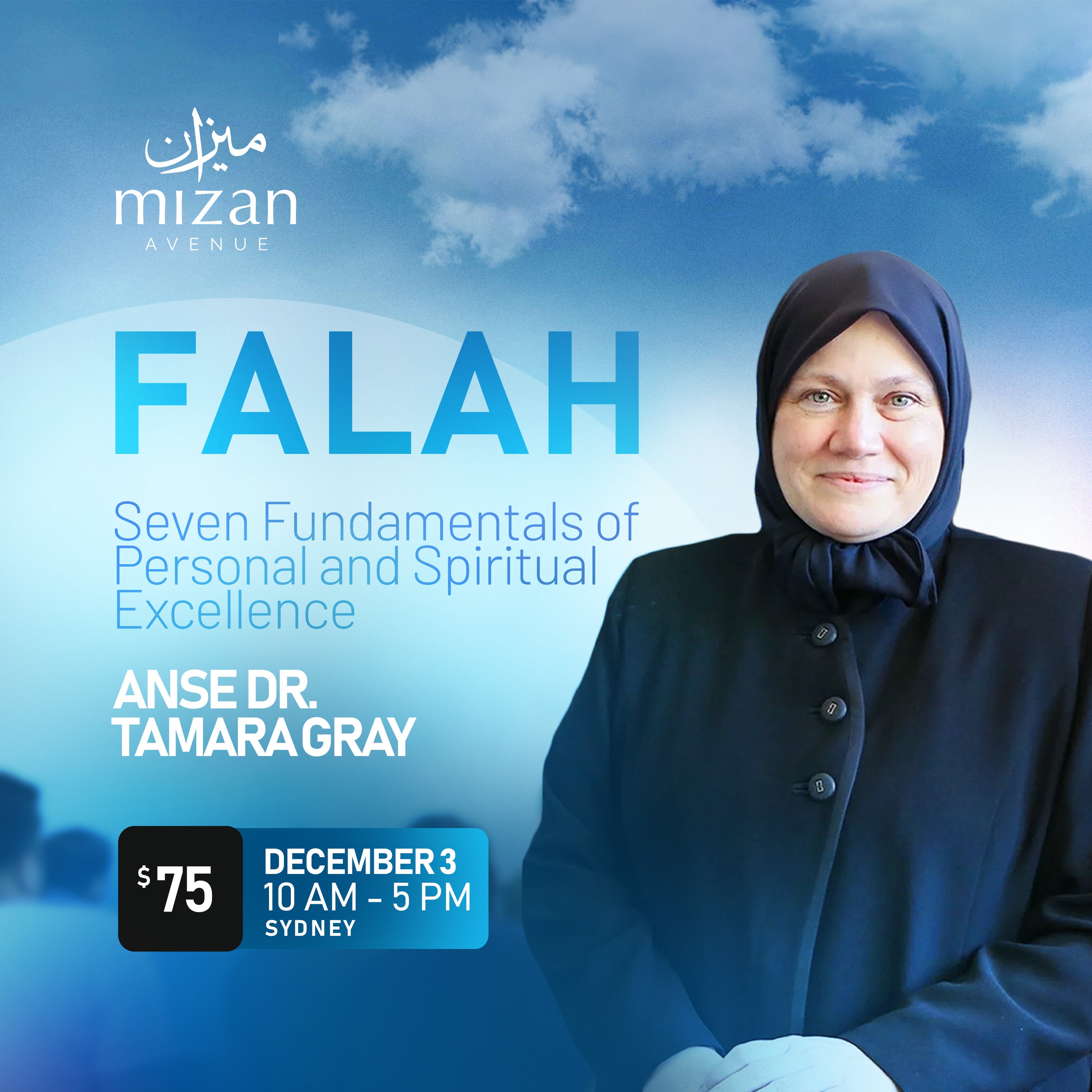 SYDNEY DAY INTENSIVE
The concept of Falah as a course was created and developed by the esteemed Anse Sawsan Imady, a traditional Islamic scholar. It has been enhanced and expanded into an experiential course by Anse Dr. Tamara Gray.
Snap in your seatbelt and get ready to speed along the straight path in company with others seeking Falah! Topics that will be covered.